by SS Shiva Singh Khalsa, Chicago IL
Winter 2019
Being a history buff, I was interested to watch the new documentary, Woodstock: Three Days that Defined a Generation, about the 1969 festival of peace, cooperation, and friendship. What was missing from the event was leadership and a consistent mission. Seeing this reminded me of Yogiji's lecture, "From Woodstock to Steel-stock."
Post-Woodstock, many of us came to the feet of the Guru, to Sikh Dharma, and to the lifestyle teachings of Yogi Bhajan.  Every lesson of our Gurus has given me the tools and spiritual infrastructure to step up. Guru Amar Das told the Moghul emperor Akbar: "Pahile pangat pichhe sangat."  [Sit and eat together, then sit in Sangat.]  I love how wonderfully radical this is!
From my earliest beginnings as a Sikh, I generated and participated in inter-religious activities. [Inter-religious is the correct term for the work we do.]  People of spirit may not always identify with formal religion. The teachings of Sikhi open the doors in all directions for those people.
We created an annual event in Ithaca, NY called "Something Beautiful for God" (after the book and documentary about Mother Teresa). All the local spiritual communities—sometimes 150 + people—came together for music, dance, and spoken word.
In the early 1990s, YogiJi sent me to Chicago.  On the eve of the Parliament of the World's Religions in 1993, he requested my assistance in organizing Sikh Dharma International's participation in this global event.  After the tragedy of 9/11, Yogiji set me on a course to represent SDI and the broader Chicagoland Sikh community in countless interfaith gatherings.
Leadership Following Tragedy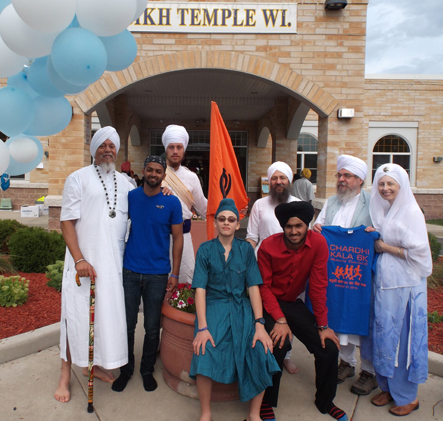 It has always been important to me that I be available to support local and global interfaith efforts. When hate crimes increased after 9/11, I joined the Superintendent of Chicago Police Department's Multi-Cultural Hate Crimes Forum, where Sikhs, Muslims, and other targeted populations met quarterly with law enforcement for discussion and to provide education and training.
I was a key organizer of the Rogers Park Interfaith Religious Partners, in which 18+ temples, churches and our Gurdwara created events and long-lasting friendships. After a hate-motivated shooting spree, our group organized a peace vigil that impacted hundreds of local residents, helping them to feel safer and more connected with their neighbors.
Currently, I represent the Sikh community with Gift of Hope's Interfaith Council that helps demystify religious taboos regarding organ and tissue donation in the Midwest.
What have I learned? It is very important to become a Minister of Sikh Dharma International. It gives one the credentials for access to many critical opportunities to increase the peace.
It can be lonely without Sangat.  Guru Arjan Dev Ji said, "I see no stranger." Reach out to other people of faith as they can be our Sangat. When a local synagogue was attacked, I attended their following service. The congregation was moved by the support; it was a small gesture that made a difference. When the Armenian Christian Church was firebombed after 9/11, because they were Middle Eastern, we visited and showed our support. They did not feel alone.
Stepping up is the Khalsa Way, even small steps.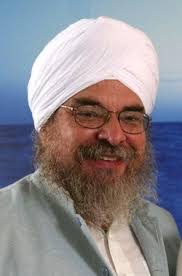 SS Shiva Singh Khalsa was ordained as a Minister of Sikh Dharma in 1976.  He is recognized as a leader of the spiritual/interreligious community, as well as an activist for HIV prevention and care of the aged and infirm. He is a KRI Mentoring Lead Teacher Trainer and co-director of Spirit Rising Yoga Center and President and CEO of Spirit Rising Foundation. Since 1971 he has taught and lectured on yoga and meditation, spirituality and transformation, in a long list of venues. He organized Sikh Dharma's participation in the 1993 Parliament of the World's Religions in Chicago and was a member of the Planning Group for that global event in Cape Town, South Africa. He has represented Sikh Dharma at scores of local and international events, including the Chicago Superintendent of Police Terry Hillard's Multicultural Forum post 9/11 that educated law enforcement. He is currently on the Gift of Hope's Interfaith Council that helps demystify religious taboos regarding organ and tissue donation in the Midwest.