by MSS Nirvair Singh Khalsa, Espanola NM
Summer 2011
The Aquarian Age is something of a mystery to those of us born in the Piscean Age. As in all major changes on Earth, it will move at its own pace, in the consciousness of those that have the privilege to be incarnated during this marvelous time.
We can find hints about what this Age means in the teachings of Siri Singh Sahib Bhai Sahib Harbhajan Singh Khalsa Yogiji. We can also find hints in our own consciousness.
I have discovered, through life experience, that sometimes it is more useful to find out about what does not work in my own life, rather than to strive for an idea about what I think should work.
I can correct what does not work. This brings me closer to that ideal that I have decided to reach: being a conscious human in this transition time.
The Siri Singh Sahib has said, "I am very practical, my life is a science and my actions are an art." (January 4, 1989)
Now, those are words to live by! These words of wisdom are my sentiments exactly. I consider my life to be a running experiment and that actions are always creative in the moment. For instance, in the Aquarian consciousness there will be no secrets.
Everyone will know everything about you and about any given circumstance. If it is not known, it will be revealed.  Even the United States government is having difficulty in keeping secret its diplomatic cables.
Staying Transparent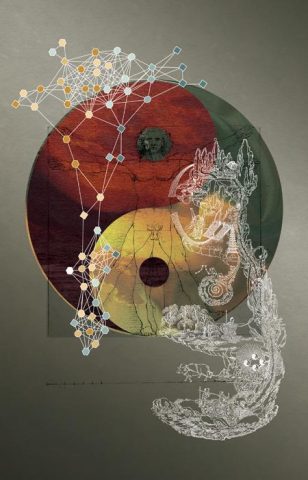 If you are bold enough, you can do an experiment. Try to keep something important from someone intimate to you, like your wife or husband. Be obscure and do it consciously. Now watch as the question about this secret comes up, either verbally or energetically.
In the spirit of this experiment, it is best to fess up immediately and let it go. You can even reveal that it was an experiment. Time, life, sensitivity and energy feel like they are moving faster, so watch it come up pretty quickly.
My lesson, in this aspect of the coming Age, is that it is best to stay true, clear, direct, and transparent. If you have nothing to hide, then there is nothing to be discovered. I know that hiding secrets in obscurity has not worked well for me, so now I just don't do it.
Furthermore, this allows me to be free enough to act in creativity and respond, in action, for the right connected moment in time and space. There is a certain "knowingness" that automatically calculates the consequence of any sequence in action that aligns with the flow of the Divine.
The tool for not only developing this ability, but having confidence in this ability is Kundalini Yoga as taught by Yogi Bhajan™. Which reminds me, not doing my sadhana does not work for me either! Amrit Vela is my time for reinforcing my connection to my Self and my Guru.

MSS Nirvair Singh Khalsa began studying with Yogi Bhajan in 1971. He is a retired University Instructor at the University of Alaska Anchorage where he taught classes in Kundalini Yoga for 31 years. He has produced 19 DVDs/Videos and four books on Kundalini Yoga as taught by Yogi Bhajan®. He has also taught classes, workshops and trainings throughout the Americas, Europe and Asia. Currently he is the CEO and President of The Kundalini Research Institute. He is a Yoga Alliance E-RYT 500 certified and a KRI licensed  Level Three Lead teacher trainer.  He is a Minister of Sikh Dharma and serves on the International Khalsa Council. He lives with his wife of 44 years, SS Nirvair Kaur, in Tesuque New Mexico. (http://www.kundaliniyoga.net)